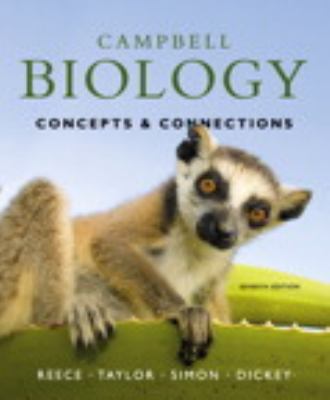 Select Your Source for:
Campbell Biology: Concepts etc
| Price | Format | Condition | Term | |
| --- | --- | --- | --- | --- |
| $117.39 | Buy New | Buy (New) | -- | |
| $82.87 | Buy Used | Buy (Used) | -- | |
Read, search, highlight, take notes and create custom study guides with a few simple mouse clicks.
Study on the go with free mobile apps from the Apple Store and Android Marketplace, and all for up to 60% LESS than the cost of new book!
Digital Rights Management
LearnSmart is an adaptive study tool that personalizes your learning experience by identifying what you don't know.
With LearnSmart you spend less time in areas you already know and more time in areas you don't.
LearnSmart also identifies what you are most likely to forget and brings it back for review so that you are not just memorizing.
Research shows that more students earn As and Bs when they use LearnSmart.